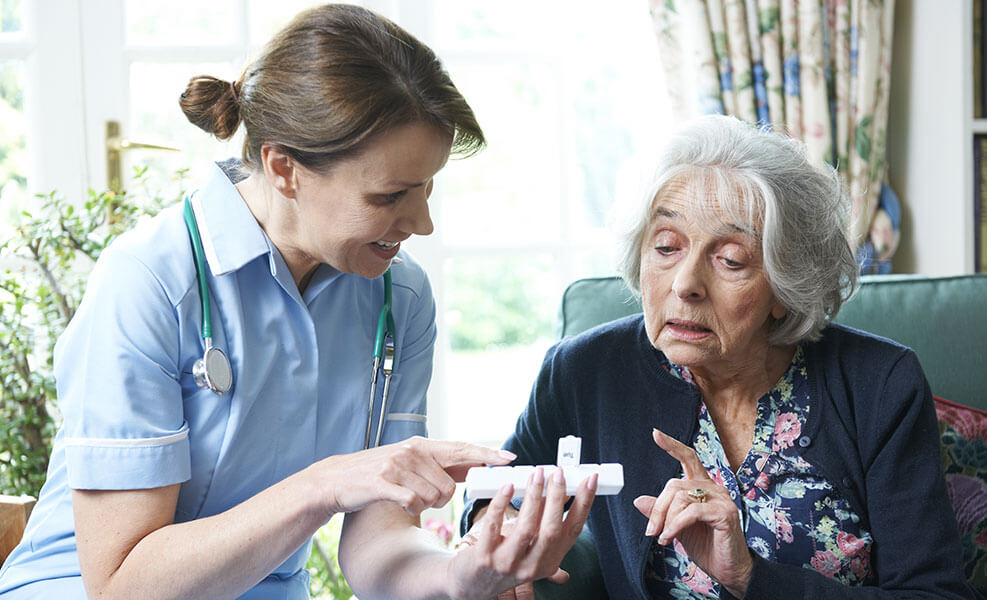 Medication Training Online, Safe Handling Course
Keeping an up to date medication training certification is a requirement for people working within the care sectors, for example care home and domiciliary carers and our online medication training course programme will help you stay compliant and meet your workplace training requirements.
This medication awareness training programme is conducted using video based instruction and is available with free medication training course videos, which can be paused or rewound so that you can gain a better understanding of the structure and content.
Our online medication course will help you and ensure that you have a basic understanding of the important rules when handing, storing and disposing of medications and is an ideal learning platform to be run along side your current workplace policies & procedures.
Course Content & Registration Below
Introduction
Legislation, Terminology explained
The roles of those involved
Legislation and licensing and groups of medicines
Levels of support and routes of entry
Infection control
Equipment for dispensing
Label interpretation
Record keeping
The seven rights
Video Based Learning
Over 60 Minutes of Training Video
CPD Certified
Print Your Certificate
Course fee includes all certification
Course Fee £25 + vat

Our medication online training programme is cpd certified and is available with CPD time credits and you will also be able to leave the training and return another day, as the course resumes from where you previously left. Once you have successfully completed training you will be able to print your medication certification.
You can register and complete the simple registration process by clicking the "Start Training Now" button above, or see our training page for additional information by following this link: Medication Training Online.
We do offer discounts from our online training and we can also set your care home with an administration panel, so a care home manager, or administrator can monitor progress of employees as they complete their chosen courses.
Some Additional Online Training Listed Below
To register and start training click the image below, or follow the text link to be taken to the course training page for additional course information.
For any additional information regarding either the online training we have available, or any of our onsite training courses for care homes we can provide please contact us through our contact us page.