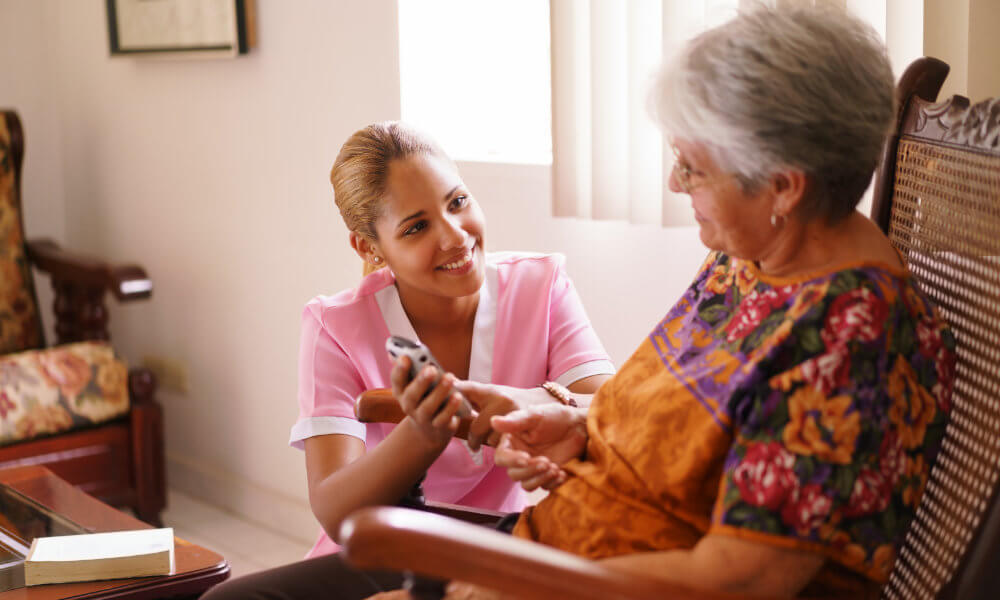 CPD Certified Communication Within Care Online Course
Understanding how to communicate within the care sector it is vital skill and our online communication within care course will offer you an understanding how to gain essential communication skills and offering different ways of communicating with your clients, while identifying some communication barriers.
Our course is conducted using video based instruction and is an ideal learning platform for care homes, health & social care, domiciliary carers, nurses, social care assistants, or anyone who would like to gain principles in communication certification.
Our online communication within care training programme is CPD certified and is also available with free communication in care training videos, which can be paused or rewound as you progress through the training, so that you can gain a better understanding of the course content and structure.
Some Course Content and Registration Details Listed Below
Once you have completed the simple registration process you can start training at once.
Reasons People Communicate
Ways of Communicating
Identifying Communication Barriers
Reducing Communication Barriers
Checking and Understanding
Getting Help With Communication Issues
Confidentiality
We do offer discounts from our online training and we can also set your care home with an administration panel, so a care home manager, or administrator can monitor progress of employees as they complete their chosen courses.
Our online communication in care course is an ideal training solution for care homes, domiciliary carers & agencies, nurses, doctors, care assistants and offers communication skills training for health & social care at a time that is convenient to you.
To register and start training now please click the "Start Training Now" button above, or if you would like any additional information the follow this link to our Online Communication in Care training page.
Additional Training Available
To register and start training click the image below, or follow the text link to be taken to the course training page for additional course information.
For any additional information regarding either the online training we have available, or any of our onsite training courses for care homes we can provide please contact us through our contact us page.